What is OmniBI like to live with? In this article, we share some customer stories from existing users, demonstrating the power of our data and insight tool.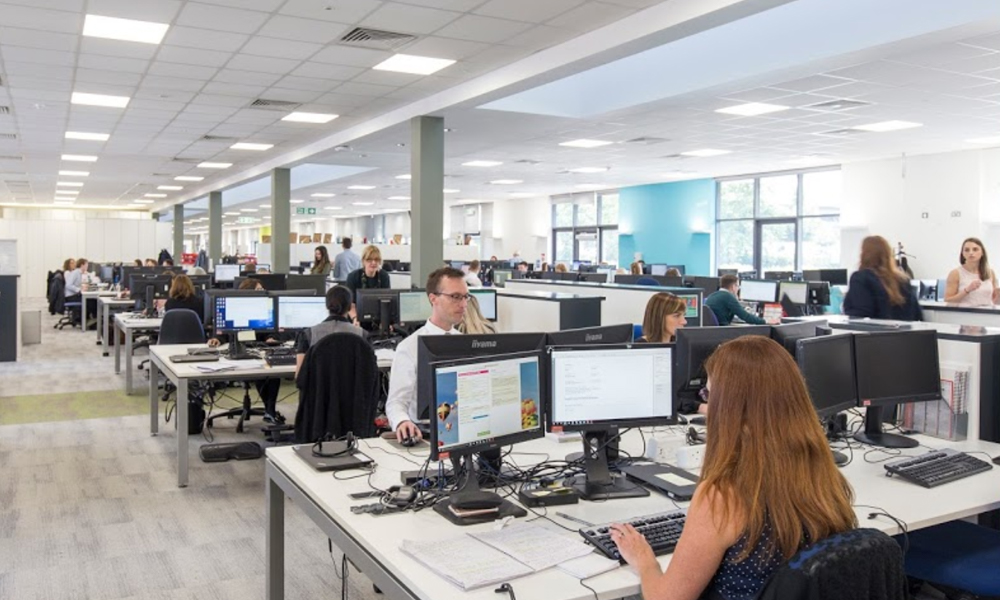 We are very lucky (and grateful) to have received some incredibly positive reviews demonstrating the difference OmniBI is making to a number of businesses from clients who really use the tool "at the sharp end".
A little history for you: the OmniBI tool was originally borne from a desire for the digital team at Wonderful Creative Agency to demonstrate full transparency and a need to deliver an elegant reporting solution for clients across the plethora of channels used by brands today.
Fast forward a few months (years), and OmniBI has been in use by a large number of agency clients for some time, and has really started to enable these clients to not only visualise & aggregate their data, but to pivot more dynamically and optimise their marketing performance.
From the Public to Private Sector, and beyond…
We've worked with Cantium Business Solutions for some time as an agency partner, and have gone on their transformation journey with them, from brand inception to full public-to-private sector evolution. It's excellent that we can now take this in-depth understanding and apply it to crafting a valuable set of data charts and metrics, aligned to KPIs and business goals through OmniBI.
"We implemented OmniBI into the marketing team around 6 months ago, and the simplicity with which it presents our key metrics has been both time-saving and eye-opening. We no longer have to log in to Analytics, Ads platforms, Email systems etc and apply endless filters to see the results we need, we simply log in and it's all there in one place. We've been particularly impressed by the ability to create specific tailored charts which track and measure performance across our business' core product areas, which has given us real transparency and demonstrated where we need to be focussing our efforts digitally. We can now spot trends and make changes to our activity quicker and more efficiently, and the added insight from the OmniBI Team, coupled with the ability to add bespoke new charts and views really allows us to drill into what matters and make better strategic decisions."

Peter Fennell, Head of Marketing, Cantium Business Solutions
This is a fantastic example of a client truly embracing the power of OmniBI. With a wide variety of channels and systems/platforms operating across different departments within the business, data is plentiful, but it is also complex. The simplicity with which OmniBI presents all of this data is key.
Whilst Clarendon build real homes, OmniBI creates a home for their data:
A successful home development brand, Clarendon Homes design and build stunning bespoke properties in the South East of England, and partnered with Wonderful to enhance their digital marketing. Adding a number of new channels to their marketing mix, embracing the likes of Google Ads, Facebook Ads and more, coupled with operating different marketing calendars based on each of their developments' progress has increased their need to see results and analyse campaign performance.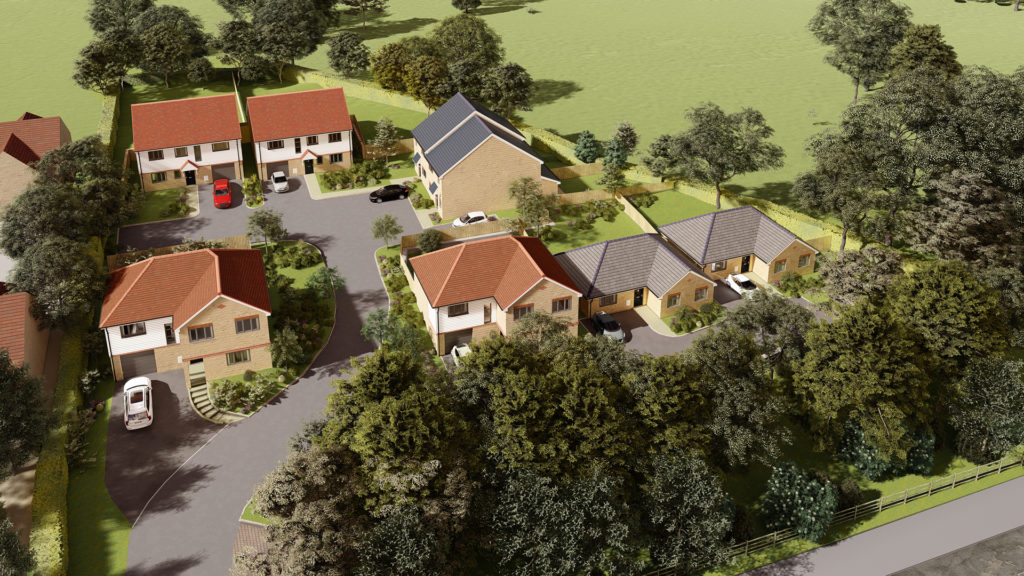 Alecia Crayford is Marketing Manager for the development firm, and explains how they use OmniBI very succinctly:
"We haven't previously had great visibility of our online performance, and as a busy marketing team, we often struggle to find the time to log in to all the relevant platforms to get the big picture. The OmniBI tool has given us a very quick and clear view on what's happening with our campaigns and our website performance in one place, saving us time and enabling us to make sure we're spending our budget wisely. Operating & marketing multiple new housing developments at the same time, it's great that we can split our charts by development level so we can see which are more popular and which need more effort in promotion and marketing. We have also branched out more into social and search PPC in the past six months, and can really see which channels are driving the most traffic and leads, endorsing our digital strategy. We can also align our sales funnel to the types of conversions we see in the charts, from people 'window shopping' to brochure downloads and tour bookings. OmniBI really does give us an excellent steer on how we can optimise our marketing efforts."

Alicia Crayford, Marketing Manager, Clarendon Homes
With a very defined sales process and customer journey, it's even more important to align stages of the marketing campaigns to those decision making points, something which OmniBI facilitates efficiently through an array of funnel visualisations and filtering.
Explaining digital marketing succinctly to all stakeholders is a challenge:
We often explain the benefits of OmniBI differently to CEOs and MDs than we do to Marketing Executives and Campaign Managers. Why? Well, put simply, different stakeholders need to understand different things. Whilst the granularity of daily traffic charts and campaign ad group performance may excite those working in more practical, hands-on roles, the same can't be said of C-suite managers who really care about the big numbers (how are all these data points collectively pulling us towards our revenue and profitability targets?). This is where OmniBI's ability to present the right data in a meaningful way proves beneficial.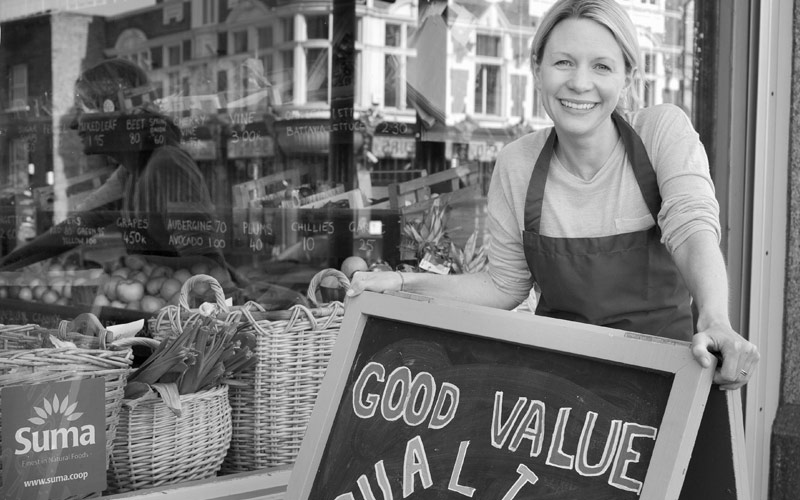 Rob Gibbs is Marketing Manager for The Retail Mutual, a UK provider of business, home and landlord cover for independent retailers and service providers. As a 'mutual', they have increased responsibility to demonstrate their financial performance, including across marketing activity:
Omni has saved me and my team a lot of time when it comes to reporting. The visual elements really help when it comes to explaining website performance with stakeholders. Omni takes some of the key elements and measurable metrics from Google Analytics and other channels, and compiles them into an easy to navigate platform, making it simple for us to keep up to date with our digital marketing performance.

Rob Gibbs, Marketing Manager, The Retail Mutual (RMML)
This time-saving element is not to be overlooked – producing different reports, with data from different channels, for different teams/audiences can be time-consuming and labour intensive. OmniBI's ability to collate this data, and the new one-click reporting export functionality we rolled out as part of the latest OmniBI update, makes this wonderfully simple.
"It's impossible to be a digital business without being a data-driven enterprise."
Endorsements from existing users fill the OmniBI Team with confidence that we are developing the platform in the right direction and, ultimately, having a positive impact on businesses as they look to grow. The underlying tone within the industry reinforces these real world case studies. Mike Rollings, Research Vice President at Gartner Inc. said in October 2019: "It's impossible to be a digital business without being a data-driven enterprise."
We couldn't agree more (and it appears our users agree too).
If you'd like to find out how you can enjoy experiences like other users on the platform by integrating OmniBI into your business, do not hesitate to get in touch.
Why not book a demo today?
Share article