Across media channels, it is no secret that there is a desire to access more specific consumer metrics to inform, measure, and evaluate customer engagement efforts, particularly when it comes to advertising. Even though this opinion is probably echoed most frequently in relation to TV, the increased relevance of online experiences to most individuals' consumer journeys, along with the 'death of the high street', means that the desire to measure customer online behaviour has extended to many organisations with proprietary websites.
Website tracking allows for the gathering of precise data that measures how users engage with websites. As in the case of in-person interactions, website tracking ideally provides insight into consumers' intentions, their preferences, and their demographics. This function is usually accomplished with a data analytics service like Google Analytics and can be sharpened with an accompanying customer relationship management (CRM) platform, to provide a summarised and personalised account of consumers' website interactions respectively. But there are also additional data tools that provide unique insight into customers' online behaviour that can meet some organisation's needs.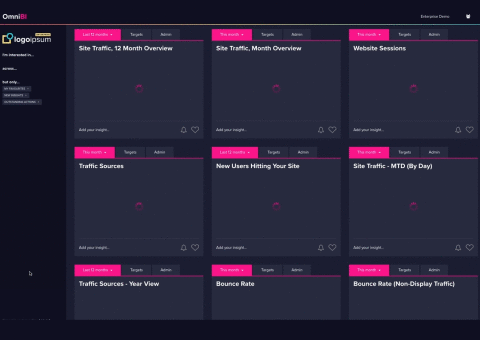 And now, to the central concern of this article: how should the insight from website tracking be used by companies? Well, companies' interest in measuring customer engagement is centred around measuring the gains from their engagement or advertising efforts and then seeking to improve it, but this may not be valuable for the user and is certainly different to optimising the customers' online experience. A good example would be obstructive cookie banners that users have to accept in order to view any meaningful content on the webpage. Often, companies are enamoured with encouraging consumers to take desirable actions, however this greatly differs from improving the user experience or the consumer journey's fluidity. To rectify this, we will now consider Customer Performance Indicators.
Harvard Business Review describes Customer Performance Indicators (CPIs) as metrics that relate to how a company is performing for its consumers, including time, convenience, and money saved as key variables. These indicators are usually harder to evaluate as customer satisfaction is indirectly represented by the actions or metrics registered within web analytics tools, whereas organisational goals tend to be directly measured by these metrics. Regardless, CPIs should be used in collaboration with Key Performance Indicators (KPIs), which conversely measure desirable goals for the organisation, to collaboratively inform how insights are implemented on a website. A pertinent example where organisations navigate between their goals and the customer's goals can be demonstrated with an example taken from my personal experience.
Website tracking incorporates the touchpoints from which a website can be accessed
According to Universities UK, there are 2.38 million university students in UK institutions. In any given year, these students are likely to contribute to a steady stream of website traffic to gain an understanding of prospective employers. Unfortunately, in my prior experience researching various companies, my status as a student meant that the supposedly free access to informative company reports had occasionally been disrupted by compulsory fields requiring work emails or places of work to be filled out. Here is where the value of website tracking comes in. This issue could possibly have been recognised by conducting data analysis that incorporated the age groups that accessed the page and the page's bounce rate. At the very least, some data analysis would highlight an issue with the page, and from this point, further data or analysis, into customer touchpoints for example, could be conducted to provide clarity. Consequently, a simple, balanced solution to this problem could then be considered, such as removing the restrictive fields but still request personal information so as to cater towards the CPI of increased convenience while retaining all KPIs.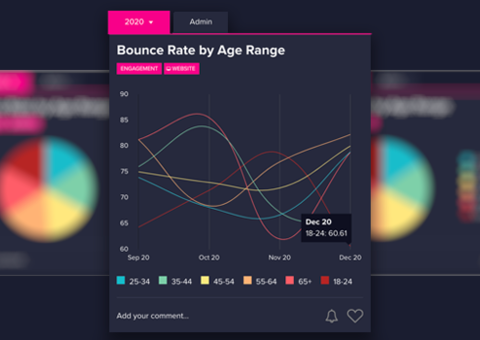 In a situation where Google Analytics doesn't illuminate such issues, a customer relationship management platform can be used in tandem to provide a more detailed understanding of customers' online behaviour. Additionally, website tracking incorporates the touchpoints from which a website can be accessed. This simply means understanding the online behaviour of users that arrive on your website from sites like Facebook, search engine ads, email newsletters etc. In this respect, organisations should value the full scope of website tracking and the potential value this provides to their range of interactions with their breadth of customers.
In OmniBI, we also provide a data tool that assists in website tracking and data analysis. It works by unifying the recorded data and results of customer's website interactions from diverse platforms, including Google Analytics, into a single, coherent dashboard. If you wish to learn about how our service can help amplify the value obtained from your website tracking efforts for both your consumers and your organisation, you can contact us here.
Share article